Start Web Shop package of 500 euros includes:
- Web shop of 500 euros | Start your web shop
– Fixed construction - see below the views (colors and design according to the logo)
- Web shop on your domain and hosting - 100% Your web shop!
- Company logo, basic colors as well as design (button color, mouseover effects) according to the colors of the logo, web info page - at the request of the customer
- The web shop is in one language!
- On your domain in 24 hours!
– Up to 15 categories
– Unlimited number of SUBCATEGORIES - Great for larger web shops!
– Unlimited number of items
- Entry of a couple of items for testing "purchases". Further entry and filling of the database is done by you via the admin panel.
- Admin panel - for independent editing of the article database (price, picture, description). The possibility of changing the text of pages only - about us, payment, delivery, etc...
- The web shop is adapted for mobile devices!
- Optimization settings (tags, texts)
– Pop Up Window – adding a pop-up window on the home page. Great for promoting items on sale!
Start Web Shop - a good opportunity to start your own store!
Front page - sliders, promotion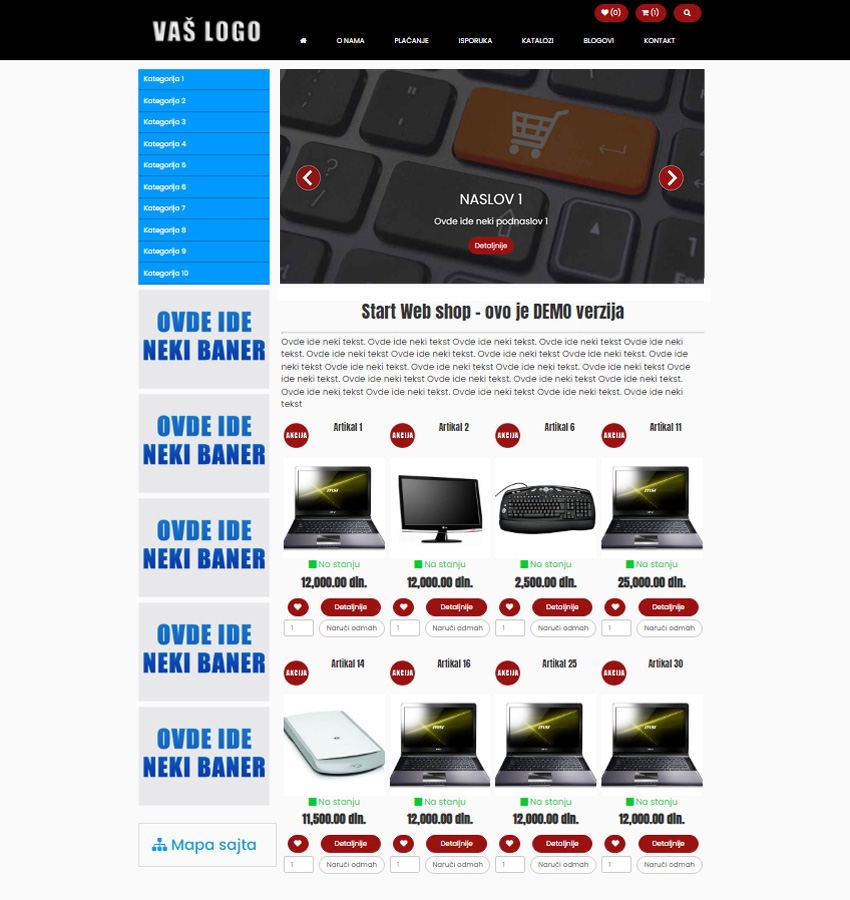 Unlimited number of subcategories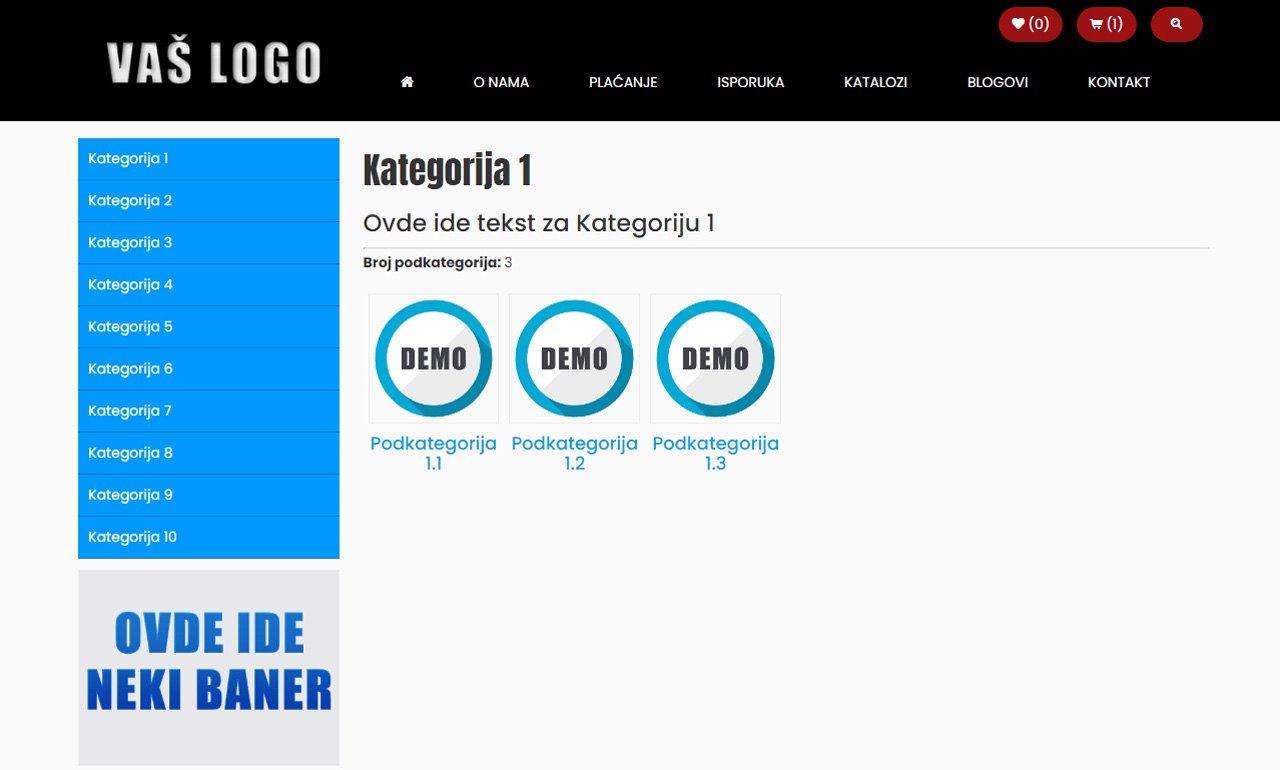 Showcase with items - unlimited number of products
Product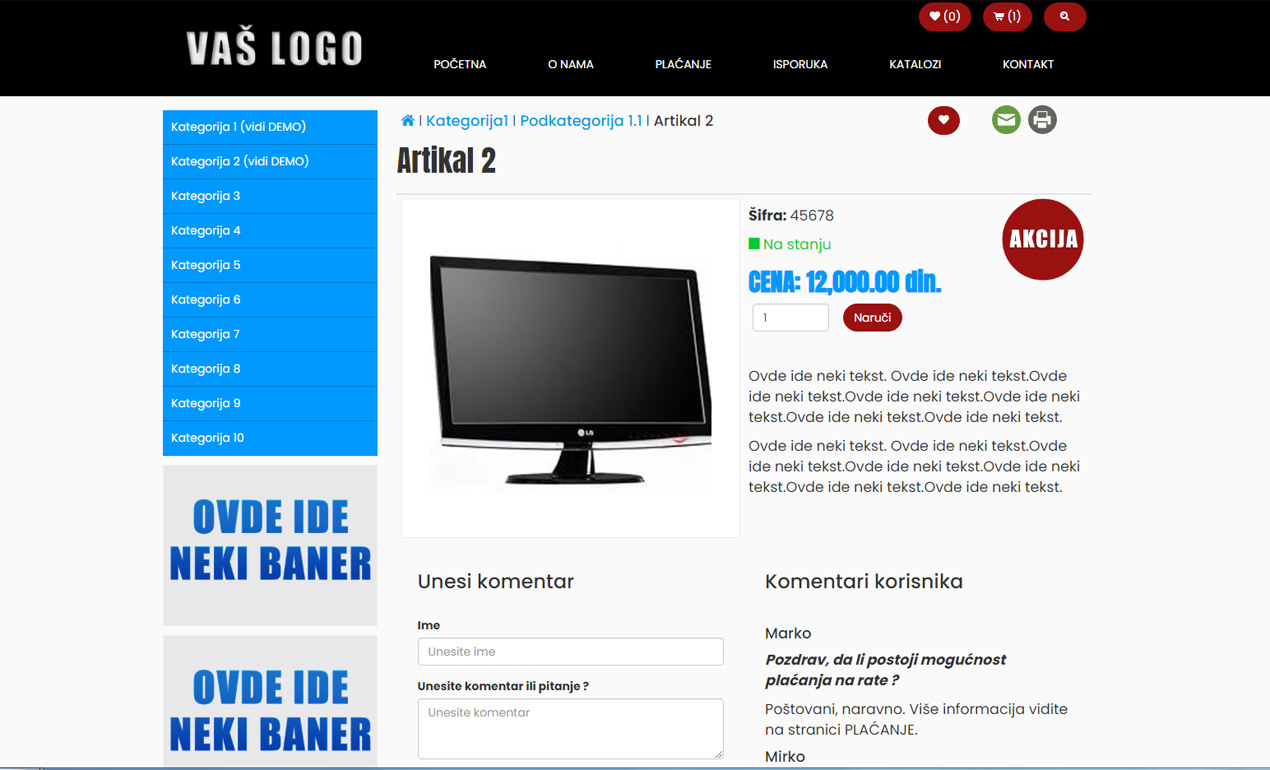 Great for starting your small business that can quickly become a complex platform. Order a web shop with an admin panel through which you can fully edit your online offer. Order the web shop today and in a few days the set of applications will be installed on your domain and you can start data administration. Unlimited number of adding items (text, image, price), display of items on sale, display of banners that change animatedly on the Slider on the home page. Up to 10-15 categories that can always be upgraded. The Web Shop is fully adapted to mobile devices.